Men's Ministry
"Be on guard. Stand firm in the faith. Be courageous. [a] Be strong. 14 And do everything with love." 1 Cor 16:13-14 (NLT).
The Men's ministry serves to build strong and confident men of God through fellowship and other activities that enhance spiritual growth and development, build unity and cohesiveness among the men of Living Word International Ministries, and promote spiritual maturity and leadership in their roles as husband and father.
This network of men empowers them to stand in the gap for their families, church and communities by serving, protecting, and leading by the standard and guidance of God's Word.
Bishop Williams meets with the men to pray, fellowship, and impart knowledge and wisdom on how to please God in every area of their lives – spirit, soul, and body.
The men deal with real issues as they seek the face of God for their family and ministry; and in doing so, learn how to daily honor God in their attitudes and spirit by modeling a godly lifestyle for their family.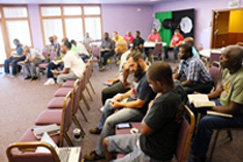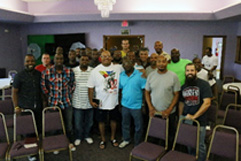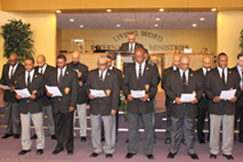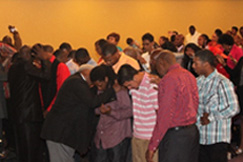 Follow Us

Facebook

Twitter

Instagram

LiveStream