Volunteer Opportunities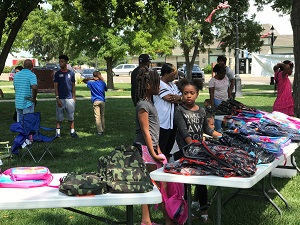 We believe that each person that God places in this ministry has gifts, talents, and skills that are essential for LWIM to fulfill the vision that God has given for this ministry. As a growing, dynamic, and diverse ministry, we realize that God will send people with new and creative ideas to help meet the needs of the ministry and community. That God-given passion that you have may be the indicator of what God wants you to do to serve others and the Kingdom of God.
The Ministry of Helps (MOH) is the consolidation of various ministries and groups of individuals dedicated to serving and advancing the Kingdom of God by supporting and aiding the pastors in meeting the operational demands of the ministry and the needs of the members and community. In order to fulfill the call of Living Word International Ministries to restore Kingdom-living to believers and make disciples, volunteers in the Ministry of Helps have committed to love and serve God and people through excellence of service and a Godly way of living.
---
"And God hath set some in the church, first apostles, secondarily prophets, thirdly teachers, after that miracles, then gifts of healing, helps (emphasis added), governments, diversities of tongues." I Corinthians 12:28
---
If you are interested in joining the Ministry of Helps, please complete the MOH Application. Once completed, a department head or their designee will contact you within the next few days.
Criteria for serving in the Ministry of Helps:
Complete the required New Members Orientation Class

Complete the Discipleship Classes (if new believer)

Be a faithful and consistent tither

Be a consistent attendee at Sunday and Mid-week worship services

Exemplify victory in refraining from activities or lifestyles that are in direct conflict with the policies of Living Word International Ministries and Biblical standards sanctioned by God

Be at least 18 years of age or have consent of parent(s) or guardian(s)
Please see the Ministries page for a description of the ministries. The MOH Application contains only those ministries that accept volunteers without appointment by the Pastoral Staff so not all ministries will be listed.
Note: There are numerous volunteer opportunities within the ministry so even if you do not see an area that you believe you are called to, please fill out the application and speak with the Volunteer Coordinator or Administration Office to get assistance in determining where you can best serve.